Here's Half a Sandwich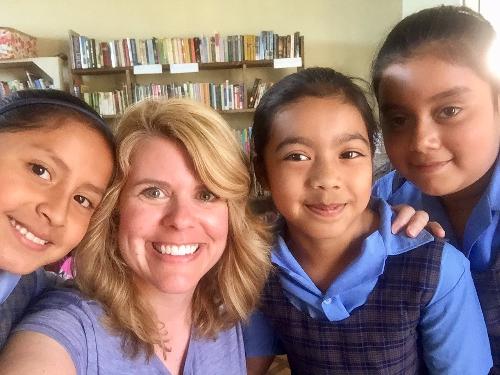 Jessica, an accomplished professional in the world of business, accepted an invitation to visit Honduras and see some of the work we do. She was having a great time visiting our bilingual school, playing with and meeting the children. But she didn't know Spanish and had little background knowledge on Honduras or Shoulder to Shoulder. At lunch time she sat down alone and apart for a rest. Perhaps she was questioning, "What is my part here? What role could I play in this organization?" Karol, age 10, (far left in the photo) noticed her sitting alone; she went to her and offered Jessica half her sandwich. They talked quite a bit (Karol's English is among the best), and in Jessica's own words, "she stole my heart."
Jessica may have been wondering what role she could play, but Karol inspired her. Jessica now sponsors Karol at the school. They correspond regularly. Jessica wants to bring her daughters to Honduras, and be part of an education service trip.
Don't know your role with Shoulder to Shoulder? Meet Karol.
Thursday, October 5, 2017
from 9 AM – midnight (EDT)
For about the price of a "half a sandwich" at a nice deli ($15) you can give Karol and many other children like her the opportunities that come with an excellent education. Our partner, GlobalGiving, is offering $50,000 in incentives on Thursday, October 5, 2017. Your gift to Karol and the Bilingual Lenca School will be increased. Thursday, October 5, please take advantage of this incredible opportunity.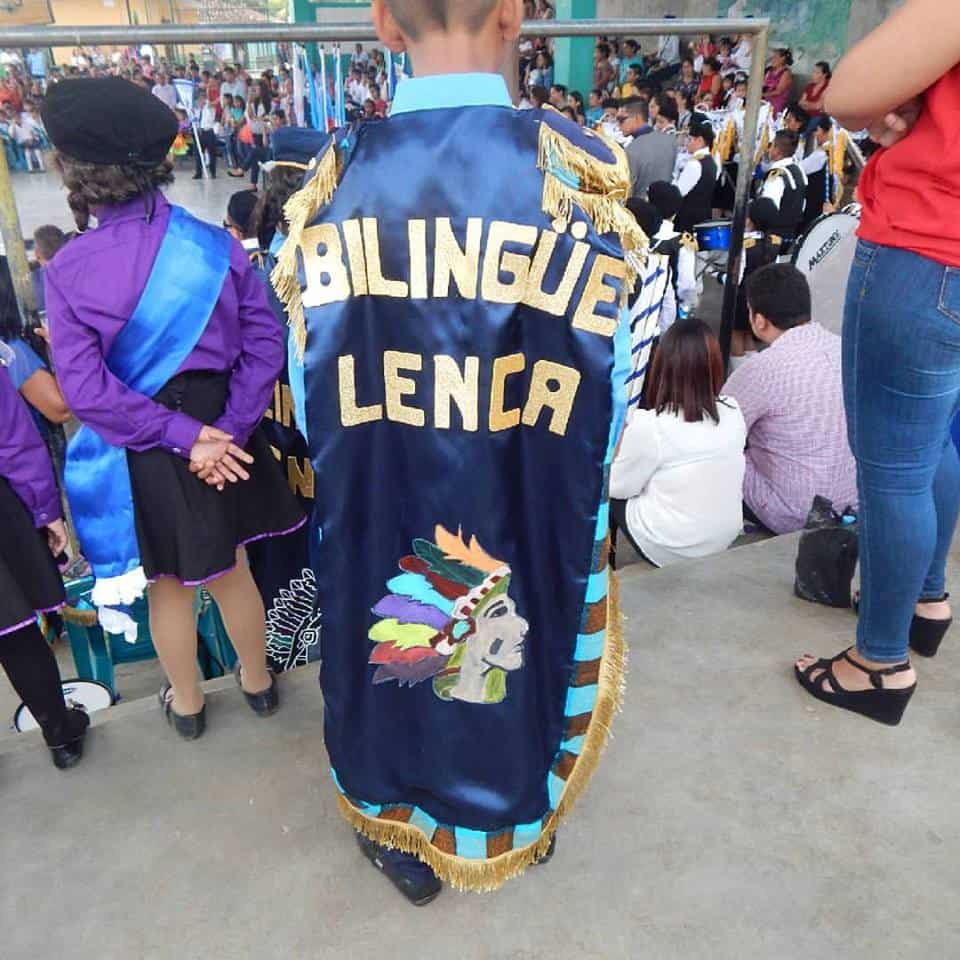 Matt Tibbitts, "Backpack Matt," has returned for the second time to the Good Shepherd Bilingual School as a volunteer. He has wonderful gifts. You may have already seen his first video with us, "Changing Camasca." He's put together a second one featuring the smiles of all our children. Just Click the title below to see it.
$15
on Bonus Day, Thursday, October 5, 2017 at