Bilingual Volunteer Teacher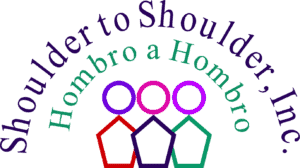 Job Description: Volunteer Teacher
Location: Camasca, Intibucá, Honduras
Role description: Teach English to students at the Good Shepherd School alongside certified Honduran bilingual teachers.
Job details:
Teach English to students in the Good Shepherd School in partnership with the Honduran Ministry of Education.
Volunteers normally teach English as a second language, and will work in the classroom with Honduran certified bilingual teachers.
Volunteers will live with host families selected by Shoulder to Shoulder local staff.
Volunteers must dedicate 10 months (a scholastic year in Honduras from February through November) and demonstrate a desire to teach.
No teaching experience (although a plus), or knowledge of Spanish is required.
Volunteers receive airfare, housing, and monthly stipend to cover basic living expenses.
This is the perfect opportunity to make a meaningful difference to the lives of underprivileged children and to a developing country as a whole. Additionally, it presents you the great opportunity for immersion in Latin Amercan culture and learning or improving Spanish.
This can be a very interesting experience for you! Volunteers will enjoy teaching the Honduran students and will love the uniqueness, historical background, and closeness to nature that Camasca, Intibucá, Honduras possesses.
If you are interested, or know someone who might be interested, please contact Fidelina Gehner at fideg@shouldertoshoulder.org with a resume and cover letter, or call 513-307-5048 for more information.