Communications Manager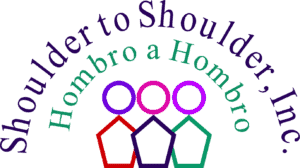 Shoulder to Shoulder (shouldertoshoulder.org), a non-profit, 501(c)(3) is seeking a dedicated, passionate individual to manage communications and outreach between Honduras and the organization's American stakeholders. For the last 25 years, Shoulder to Shoulder has worked with the rural communities to create and operate sustainable health, nutrition, and education services with equitable access for everyone in the rural frontier of Honduras. The organization operates 13 rural clinics and a bilingual school, as well as public health, scholarship, and nutrition campaigns.
The manager would live and work in rural Honduras, in the Department of Intibucá. As Communciations Manager, you would work closely with the General Manager of Hombro a Hombro in Intibucá and coordinate with the Communications Director in the U.S. The Communciations Manager creates effective communication messages about Hombro a Hombro's core mission: improving the health of the community, and informing the local community and American stakeholders about the various programs being offered to the community jointly between Hombro a Hombro and the resources of a group of 7 mayors of local municipalities, among other communications duties. These communication and outreach articles, videos, or social media posts would be used for local media, the Shoulder to Shoulder website, or within the organization for our staff and U.S. donors. The Communications Manager would work closely with the General Manager, Communications Director, mayors, and others within Shoulder to Shoulder to develop copy and media that could be utilized by Honduran national media (see recent article:  http://www.latribuna.hn/2014/03/16/brigadistas-celebran-23-anos-de-atenciones-en-honduras/).
The communications drafted will assist Hombro a Hombro in presenting the services available to the communities as they continue to provide quality medical, dental, public and community health, as well as educational and other programs. Due to the rural landscape, the community is often unaware of the many resources Hombro a Hombro provides them. The Communications Manager will enable donors to better understand the programs being supported. These communications will also serve to inform affiliated volunteer groups of ongoing projects and needs.
Requirements
• Proficiency in written and verbal English and Spanish
• Exceptional writing and editorial skills in both languages
•  Acceptance of, and willing to commit to, the mission, vision and principles of our organization
•  Great interpersonal and social skills; able to engage with community to further relationships
•  Familiar with, and sensitive to, Latin American culture
•  Willing to live and work in underserved, rural setting
•  Possess an objective and open mind
•  Flexibility and a willingness to wear multiple hats
•  9-12 month minimum commitment
Background
Shoulder to Shoulder, Inc., has been working in the Departmento de Intibucá for 25 years and has a great presence in the medical, dental, nursing and public health fields. We work closely with the Ministry of Health of Honduras, providing multiple points of care with varied providers at those sites. Communications are essential to both the ongoing work in Honduras and to those supporting that work in Honduras and in the U.S.
Our mission is quite simply:  "To work together with our communities to create and operate sustainable health, nutrition, and education services with equitable access for everyone."    Please review our website to learn more about our ideals and vision.
Salary and Benefits
Salary is commensurate with education and experience, and based on the Honduran standard of living. We provide room and board, up to one week of vacation each month, and health benefits. There are so many intangible benefits from working in a rural setting with dedicated health and education professionals. In the last year, our outgoing American volunteers and staff have begun management-level careers from the Dominican Republic to San Francisco, and others have begun MPH and MD programs at Harvard and University of Michigan.
If interested, please send your resume to sharon.m@shouldertoshoulder.org.  We will send a brief employment questionnaire to you for completion before beginning any formal communications. We embrace diversity, and welcome applicants regardless of race, religion, sex, gender, or sexual orientation.