Yo Puedo and Educational Programs Support Volunteer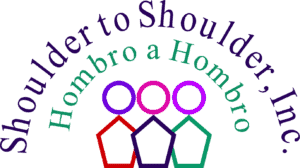 Shoulder to Shoulder is looking for a Spanish speaker to volunteer and help lead our girls' empowerment program and scholarship program for students in Intibucá, Honduras. The girls' empowerment program (Yo Puedo) is, as its name asserts, geared towards helping young, school aged girls, learn skills and traits that will empower them in future endeavors. Our scholarship program coordination will be with Honduran Director for the most underserved, yet scholastically astute, students to financially assist them to be able to complete their US high school-equivalent educations in Honduras. Both programs are funded through Shoulder to Shoulder with US supporters.
Requirements:
We are looking for a self-starter to coordinate our current programs in Honduras, maintain contact with U.S. supporters and develop marketing tools/funding proposals for programs.
The ideal candidate will have excellent communication skills in both English and Spanish, have the ability to foster and build community/individual relationships, be culturally sensitive, and to thrive in working in a low resource area (Intibucá, Honduras). Experience in teaching/working with children would be a plus.
Bachelor's education or equivalent background preferred.
Shoulder to Shoulder will provide a stipend plus some living expenses.
One year commitment.
If you or someone you know is interested, please contact Laura Manship at paulandlaura@shouldertoshoulder.org with a resume and a cover letter explaining your interest and qualifications.